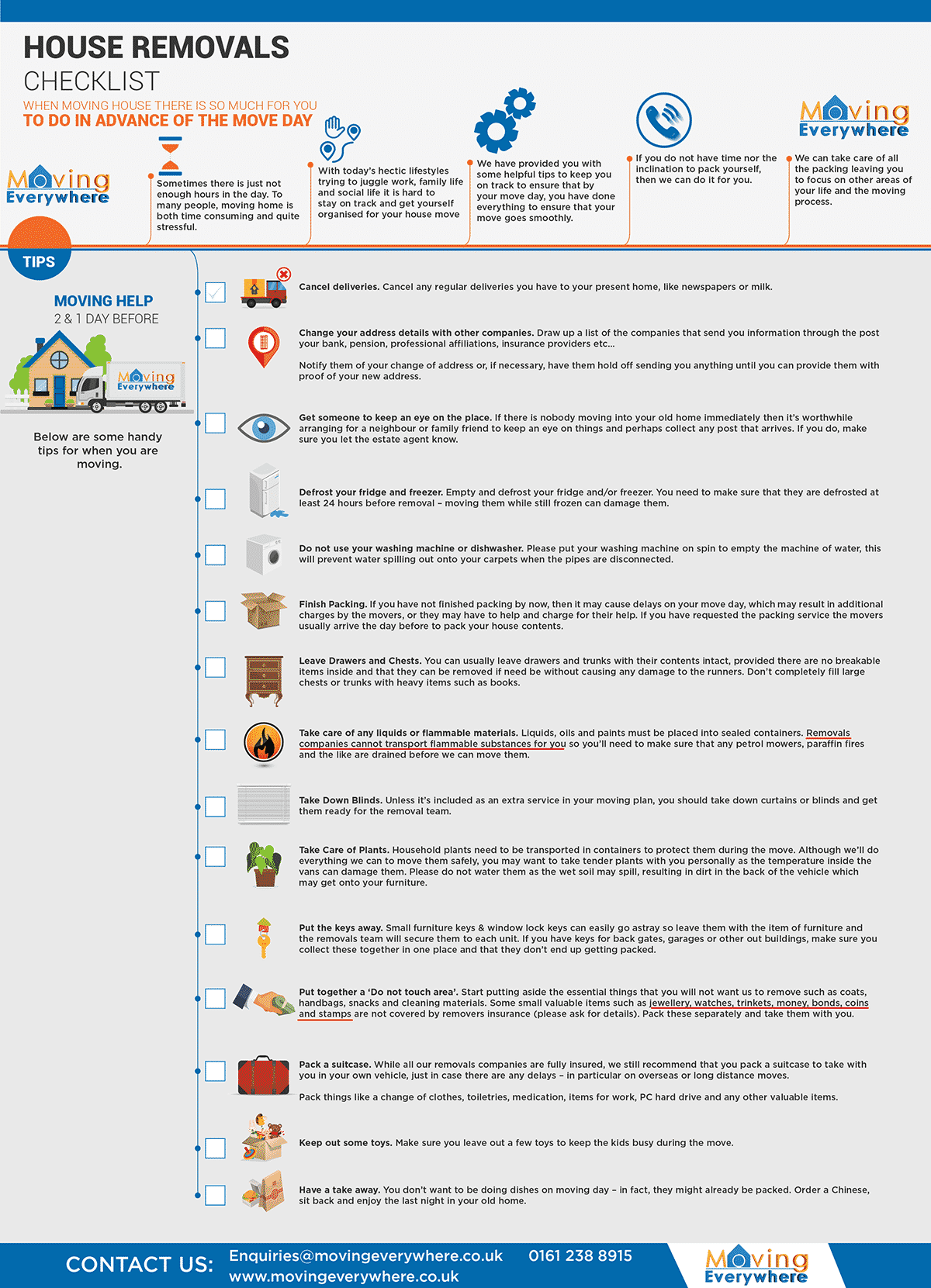 Moving Help – 2 days to go
Below are some handy tips for when you are moving.Cancel deliveries. Cancel any regular deliveries you have to your present home, like newspapers or milk.Change your address details with other companies. Draw up a list of the companies that send you information through the post – your bank, pension, professional affiliations, insurance providers etc…
Notify them of your change of address or, if necessary, have them hold off sending you anything until you can provide them with proof of your new address.Get someone to keep an eye on the place. If there is nobody moving into your old home immediately then it's worthwhile arranging for a neighbour or family friend to keep an eye on things and perhaps collect any post that arrives. If you do, make sure you let the estate agent know.
GET YOUR DISCOUNT MESSAGE HERE TODAY.
OFFICE MOVES. LOCAL MOVES. INTERNATIONAL MOVES.