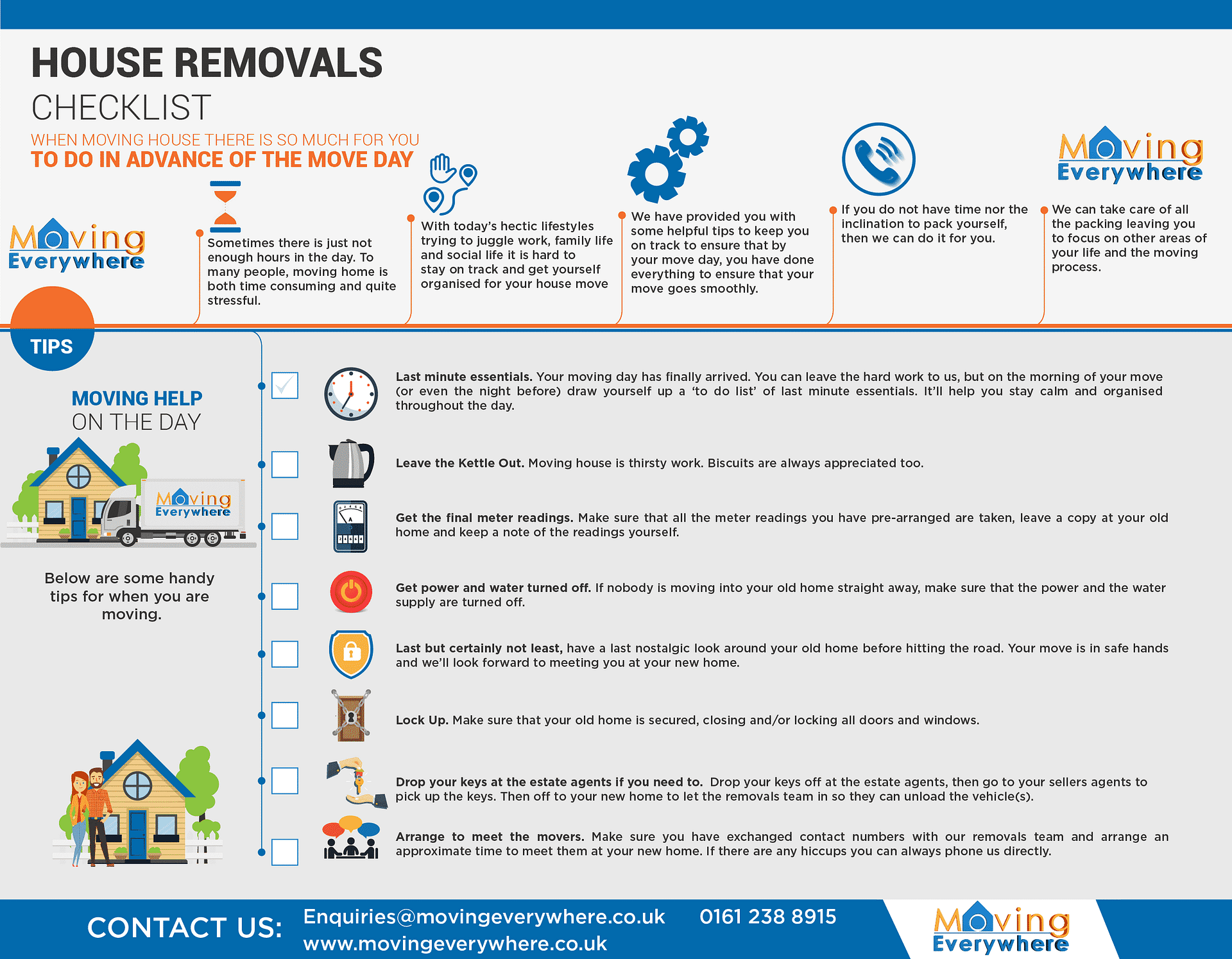 Moving Help – Moving Day
Below are some handy tips for when you are moving.
Last minute essentials. Your moving day has finally arrived. You can leave the hard work to us, but on the morning of your move (or even the night before) draw yourself up a 'to do list' of last minute essentials. It'll help you stay calm and organised throughout the day.Leave the Kettle Out. Moving house is thirsty work. Biscuits are always appreciated too.Get the final meter readings. Make sure that all the meter readings you have pre-arranged are taken, leave a copy at your old home and keep a note of the readings yourself.Get power and water turned off. If nobody is moving into your old home straight away, make sure that the power and the water supply are turned off.Lock Up. Make sure that your old home is secured, closing and/or locking all doors and windows.Drop your keys at the estate agents if you need to.Arrange to meet the movers. Make sure you have exchanged contact numbers with our removals team and arrange an approximate time to meet them at your new home. If there are any hiccups you can always phone us directly.Last but certainly not least, have a last nostalgic look around your old home before hitting the road. Your move is in safe hands and we'll look forward to meeting you at your new home.
GET YOUR DISCOUNT MESSAGE HERE TODAY.
OFFICE MOVES. LOCAL MOVES. INTERNATIONAL MOVES.